Testimonials – See What Our Client's Say About Us
Meridian Partners take's pride in developing our relationships with our client's. The testimonials below provide a snippet for you to see what our client's say about us!
Just Art Media Limited
"I've moved from another secretarial services to meridian partners and they are amazing. I work directly with Karen and she is always making sure the business is up to date and compliant, giving me an ease of mind I never experienced before. It is great to know that I can 100% trust meridian to do manage and help my business."
Mr. Cesar Farias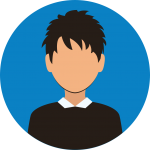 Umami Collective Limited
"Meridian Partners has been a valuable ally in conducting business in Hong Kong. They helped Umami Collective thru its life, over 6 years. From registration, opening of bank accounts, government communications to secretarial services. When we needed help outside their services, they recommended qualified professionals.
I have recommended their services to other businesses and would recommend them again."
Mr. Juan Uicich
We Are The Wild Girls
"Karen and the team at Meridian Partners Limited handled our Hong Kong company incorporation seamlessly. Communication was prompt and efficient, and the whole process was streamlined and made as easy as it possibly can be. Karen showed a genuine interest and understanding for our business goals and reasons for incorporating in Hong Kong – the icing on the cake is that she is even more warm and pleasant in person! Karen also facilitated the opening of our company bank accounts with a local bank, a feat which I sincerely believe we would not have accomplished on our own.
We are grateful to have Karen and her team on board for the long term; she lets us know when any regulatory or compliance matters need attending, checks in on the health of our business, and can always be counted on to refer us to specialists when needed (legal, etc). A real asset to our company and a joy to work with."
Ms. Sarah Lafleur | Chief Executive Officer
We Are The Wild Girls – Photography and Film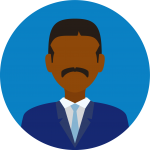 Future Electrotech Limited
"Meridian Partners Limited, Hong Kong supported us in setting up our Hong Kong Company in March 2014 and have been supporting us meet all regulatory and Compliance obligations to all HK authorities. I met Ms. Karen Chen for the first time in April 2014 in HK while we were together for a dat for opening our bank account and I am proud to state that we are friends ever since. Karen is an extremely competent, efficient and committed professional and for all matter related to COmpliances of HK authorities I always seek Karen's advice and she quickly comes ip with appropirate prefessional advice which I hold in high esteem!
For me, it was quite a pleasant surprise that even before I visited HK, our HK Company had been incorporated all the necessary networking in place with Bankers and I just had to be present to open our bank account. Great service and I would always recommend Karen and her team for all matters in HK. She connected us with very competent auditors, as well supported us find a professional to represent our case with IRD for my personal tax issue and we could convince IRD uthorities to accept our case of not being liable to tax in HK.
Good luck to Team Meridian, please keep up the good work and keep facilitating business!."
Mr. Aashoke Arora, Managing Director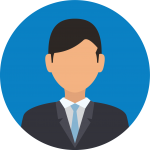 Fairtrade Industrial Company Limited
"I would like to offer anyone my strongest recommendation for using the professional service provided by Meridian Partners. During the course of our cooperation, you demonstrated much professionalism and competence in serving my company to my entire satisfaction. I can sleep well when I'm looked after by Meridian!"
Mr. Wayman Li, General Manager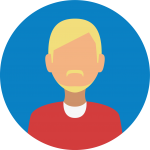 HIFIGadgets.us
"We have found Meridian Partners to be both professional and efficient. We are an established company but new to the area, and their professional guidance was much appreciated; and their efficiency of assisting us with the formation of our company was 5 star. As a result of the association, we were able to form our company, establish our business license, and banking relationship in less than two weeks' time. In addition, both partners were genuinely interested in us and out goals. Needless to say, we are looking forward to a long association."
Ms. Pat Garner, Partner