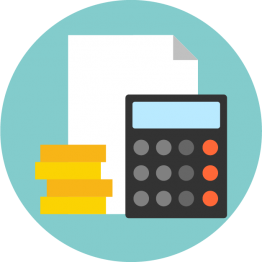 Fed Interest Rate Decision Jan 2019
The Federal Reserve left interest rate unchanged after its January 30th, 2019 meeting and there was no mentioning of future rate trend. What does it imply?
Since the global financial crisis back in 2008, I was expecting at least 10 years low interest rate environment but it seems that I am slightly wrong. It is going to be longer. Global economy, very much unlike in the past where it is primarily driven by and predicted via analysis of economic data and fundamentals, nowadays one doesn't really have to do much serious hard data analysis because much of it is now driven and affected by the country head as to what they "feel" like to do.
Things have changed so much in the recent years. Look at the China/US trade war. The arrest of Huawei CFO Meng Wanzhou. The launch of 5G technology. All these couldn't be pure coincidence that they all happen around the same time. Politics and business are not independent but are highly interrelated. China in the last two decades have been growing so rapidly that it has attracted a lot of negative attention worldwide. US has been repeatedly blaming China that they have been stealing intellectual property from them. I am not saying that that could not happen but if that is the case, just prove it and bring it to court. The sarcastic thing is, there are so many IP lawsuits going on. The one concluded in the Fuzhou Intermediate People's Court in China last month ruled in favor of Qualcomm over Apple in two patent infringement lawsuits. We are talking about two US companies!
Nowadays, large businesses are more prone to political and other unforeseen risk in addition to the challenge they have to face in running a viable business in this highly competitive business environment. A few good examples. Major global banks such as HSBC, Standard Chartered, Credit Suisse, Barclays, etc. were sued (some repeatedly) for either facilitating money-laundering or terrorist financing activities or engaged in some form of misconduct such as the sale of residential mortgage-back securities back in the 2008 financial crisis. Many of these lawsuits ended up paying large sum of money to the US authorities for settlement. The thing which puzzles me all the times is that why the hefty settlement money always goes to the same one party? Isn't the civilian the one who has been suffering as a consequence to all these incidents? Why authorities in other countries rarely receive this kind of compensation?
Conclusion is, if one were to invest nowadays, don't go for those global companies. The higher profile they have, the riskier they are.